Preserving the Low Country Way of Life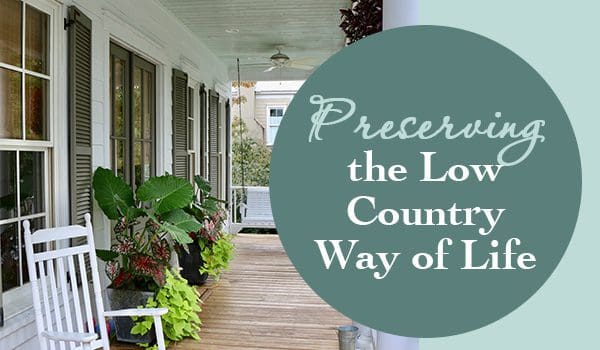 Our reputation for quality and excellence has carried us across the country for more than 50 years, creating and installing window treatments ranging from cozy dining room draperies to White House interior shutter upgrades. We're proud to have expanded into one of the country's most historic jewels, the Low Country. 
With a luxurious style all its own, the homes of the Low Country are the intersection of coastal and traditional style. Drawing on the coastal geography of its surroundings and the overall atmosphere of the low country style of living, homes in the area utilize natural textures and colors to invite a casual yet upscale vibe, including luxurious sandy beige or ocean blue drapes and natural bamboo shades. 
Exterior shutters have long been associated with the quintessential Low Country style home. Once used to control light and to protect homes from the coastal winds, shutters now continue to act as a staple on many homes, paying homage to the area's historic past. As experts in historic shutter matching, our custom-crafters are committed to preserving and recreating the historic touches that make this area of the country so unique and beautiful. Whether a home needs a few shutters to replace and match the century-old existing shutters or a full recreation of the historic original, our experienced crafters have done it all with unmatched attention to detail. 
Whether your home requires custom blinds, shades, drapes, interior or exterior shutters, our experienced team is here to help ensure the historic integrity of your home is preserved. 
https://southernshutterhome.com/wp-content/uploads/2021/07/Preserving.Thumbnail.png
720
720
Shelbie Wallace
https://southernshutterhome.com/wp-content/uploads/2022/07/Logos-01.png
Shelbie Wallace
2021-07-26 10:54:55
2023-04-25 16:10:44
Preserving the Low Country Way of Life